Room Light Control (RLC) allows controlling the lighting of rooms according to their occupancy and illuminance.
Occupancy

One or multiple occupancy sensors allows the lighting systems to reduce or completely turn off the lighting of a room in response to its occupancy state.
Daylight Harvesting

The daylight harvesting systems use daylight to compensate for the artificial electric lighting needed to properly illuminate a room. Daylight harvesting strategies help reduce energy consumption. This is accomplished by using lighting control systems which are capable of dimming or turning off electric lighting in response to the changing availability of daylight.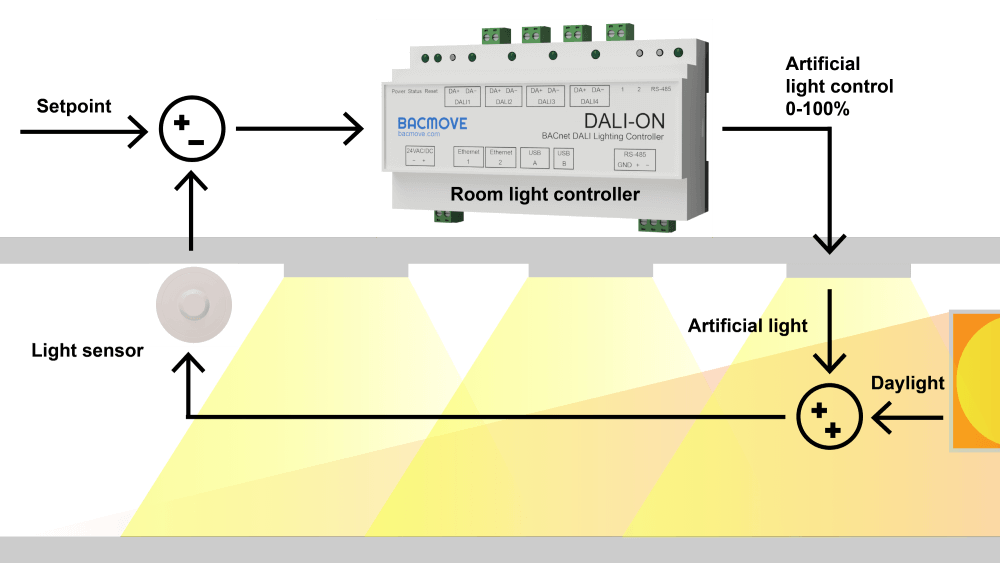 Light Sensors

The light sensors are devices that read the current illuminicense and make this value available to the control system.
Setpoint

The setpoint is the desired light illuminisense of the room. Different setpoints can be used depending on the occupancy state of the room.
Occupied Mode

The Occupied Mode is a mode normally written each day to enable and disable the Override Timeout. When the Occupied Mode is Ocuppied the Override Timeout is deactivated. When the Occupied Mode is Unoccupied the Override Timeout is activated.
Override Timeout

When the Occupied Mode is in Unoccupied mode, it is possible for a button to temporarily override the level of light of the room. When a command that directly affect the light level of an output of the room, a timer is started. When the timer is elapsed, the room returns to Unoccupied, which said that the Warning_Command and the Unoccupied_Command are executed.
Unoccupied Warning

When the room enters in Unccupied state, a Warning Command can be executed. This allows the occupant of the room to be warned that the light might soon go off. During the Warning Time, the occupant can move to return to the Occupied state and the Occupied Command is executed. If a wall switch is available in the room, the occupant can press the button to end the Warning Time.
Occupancy Process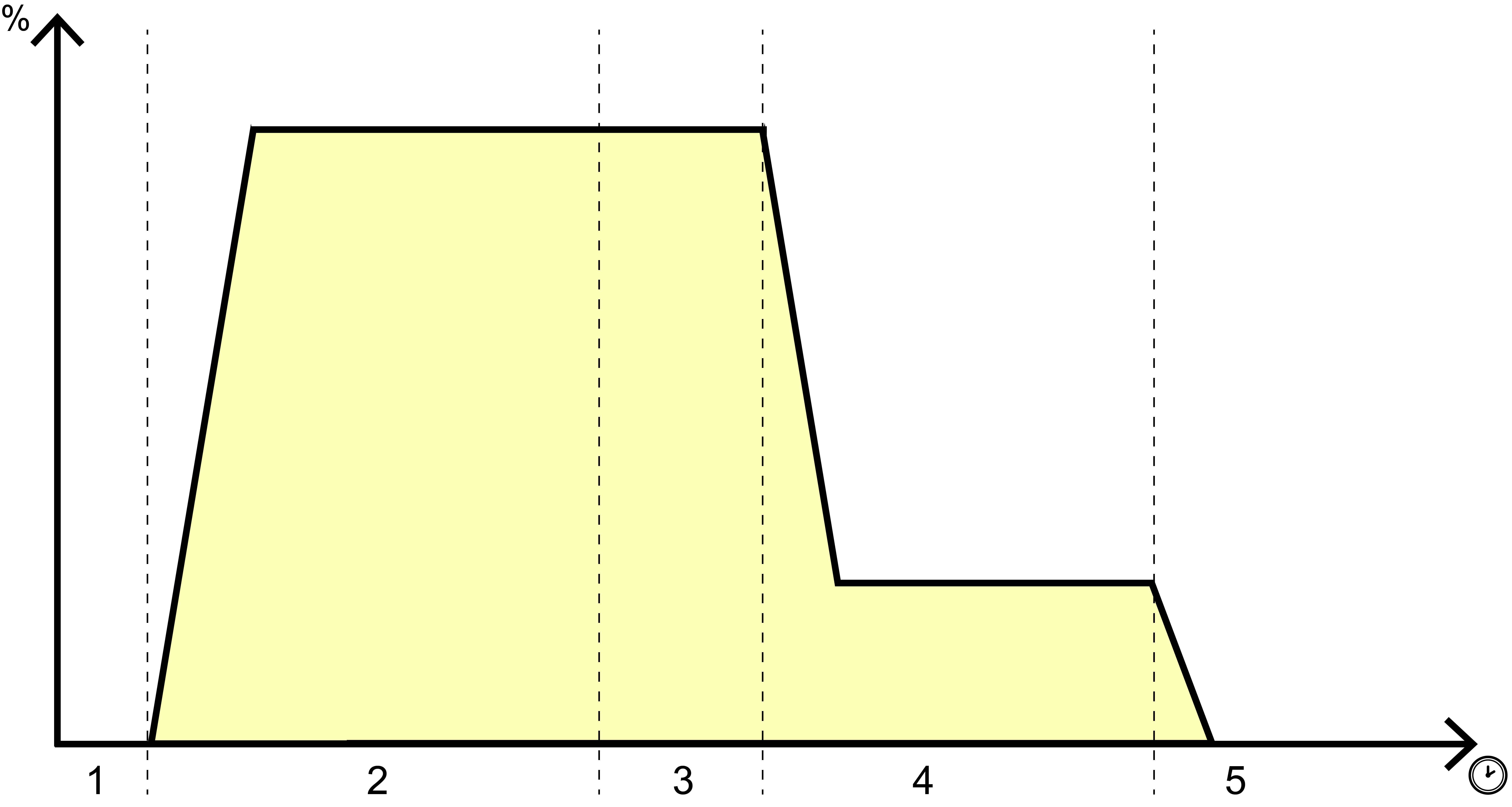 Ignore Time (motion detected)
Room is occupied
Hold Time (no motion detected)
Unoccupied Warning
Room is unoccupied
Demand Response

The demand response allows to limit the level of light of the room.
Web Interface
Room Light Control

This page list all the available Room Light Control. It also indicates the current states of the occupancy, light sensors and outputs.
Room Light Control Configuration

This page allows configuring a Room Light Control. Refer to the associated BACnet Loop object for more information about the different parameters.
BACnet Interface

To visualize the states and configure the Room Light Control, use the Loop objects.