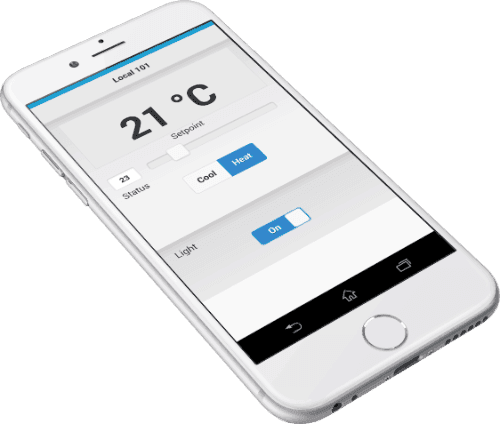 BACnet app development services
BACnet now accessible to mobile world.
BACnet protocol might be complex and often unknown from people who do not belong to the world of building control. Thanks to our expertise in this field and our passion for mobile application development, we are able to offer our customers an integrated and unique service.
Easiness
The mobile application makes your BACnet network more interesting as it becomes easier to use.
Mobility
The mobile application allows you to access your BACnet networks while moving.
Velocity
The mobile application provides immediate information which allows you to react rapidly.
User experience
Our main goal is to create for the user a pleasant and innovative experience.
BACnet suport
The mobile aplication can use most of the services and objects offered by the BACnet protocol such as ReadProperty, WriteProperty, Binary, Analog, Multi-State, Schedule, Calendar, TrendLog, etc.
Technical suport
We make sure to offer our clients a technical support.