BACnet Explorer for Android - BACmove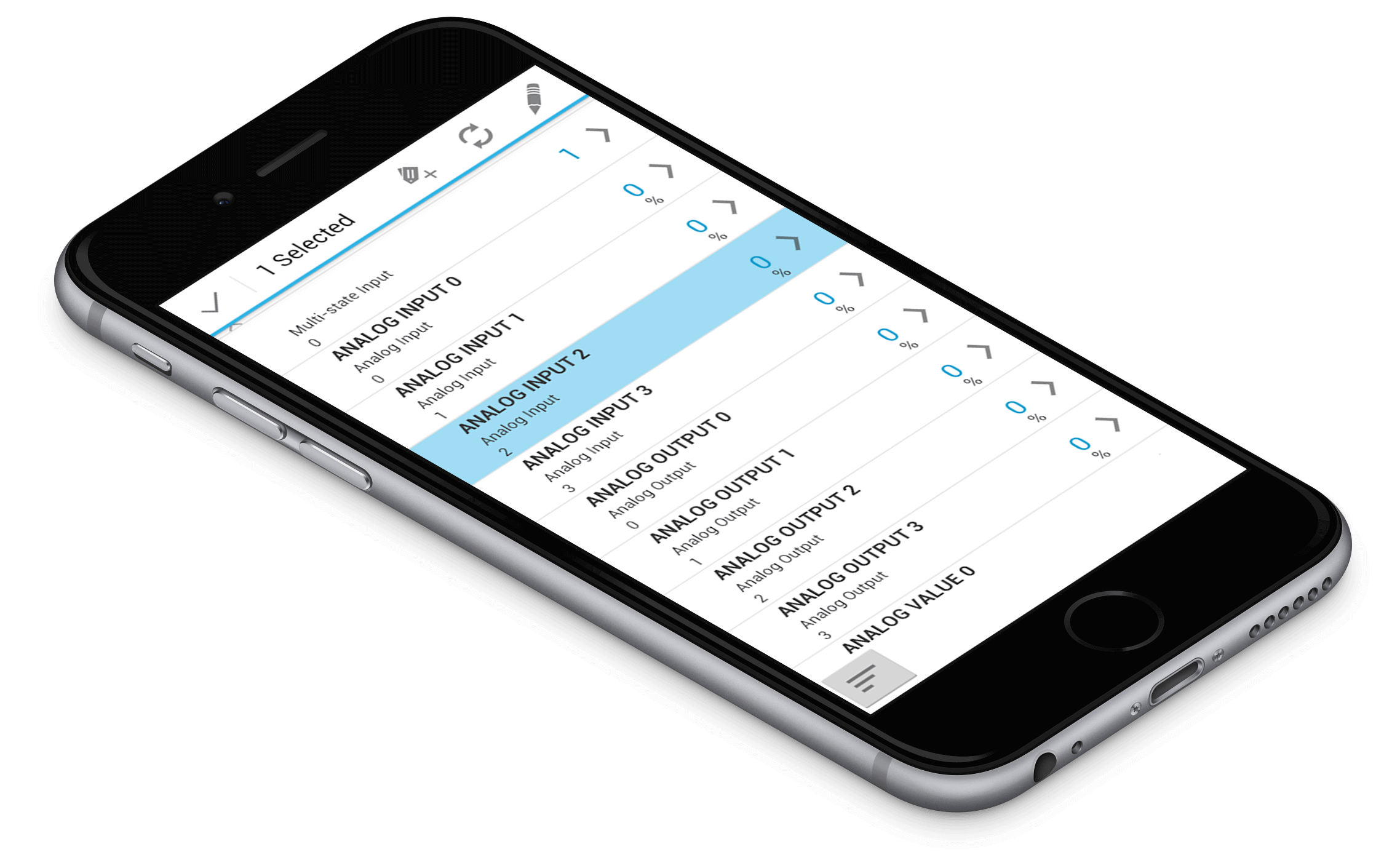 BACnet Explorer bacmove for Android devices is the best way to browse BACnet networks with your Android phone or tablet. With this application, you can browse BACnet devices on the network, read and write their properties and create lists of objects for easy access.
The BACnet Explorer connects directly to the BACnet/IP network from the Wi-Fi or Ethernet interface of the Android device.
The application can also register as a BACnet foreign device through the cellular network of your phone.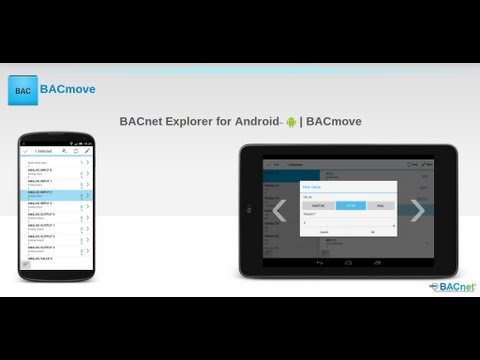 BACnet Explorer - BACmove

https://bacmove.com/images/ic_launcher_72x72.png
Brand

BACmove

Product Name

BACnet Explorer BACmove

Product Image

Category

Software
BACnet/IP client for Android, allows to discover and access devices on BACnet networks.
Devices and their associates objects are automatically discovered on the network.
Access BACnet devices on the local network (Wi-Fi).
Allows to perform read and write operations on the property Present_Value for objects of the following type: Binary Input, Binary Output, Binary Value, Analog Input, Analog Output, Analog Value, Multi-state Input, Multi-state Output and Multi-state Value.
Support for write command Priority (selectable priority and NULL value).
AtomicReadFile, download BACnet object file to the SD Card of your Android device.
Configuration: UDP port, Device Id and Device Name, Who-Is device instance range.
Devices can be sorted by name, instance, vendor or model.
Objects can be sorted by name, instance or type.
Dynamic user interface with multi-pane on devices with large screen / tablets.
Product #

bacnetmove

Regular price

$

9.99
Order now